Checking In On VA05 Campaign Financing
We're a week out from the election. Virginia's 5th congressional district will be deciding between Democrat Leslie Cockburn and Republican Denver Riggleman. With Republican incumbent Tom Garrett withdrawing from the race to focus on his personal health, what was once thought a pretty safe seat is now a tossup.
Cockburn has a healthy resource advantage that follows the same national story of strong fundraising for Democrats. Riggleman is feeling the effects of having to start campaigning late, having spent only half as much as Cockburn and having less cash on hand. Breaking down the receipts by type, most of the cash is coming from individual donors.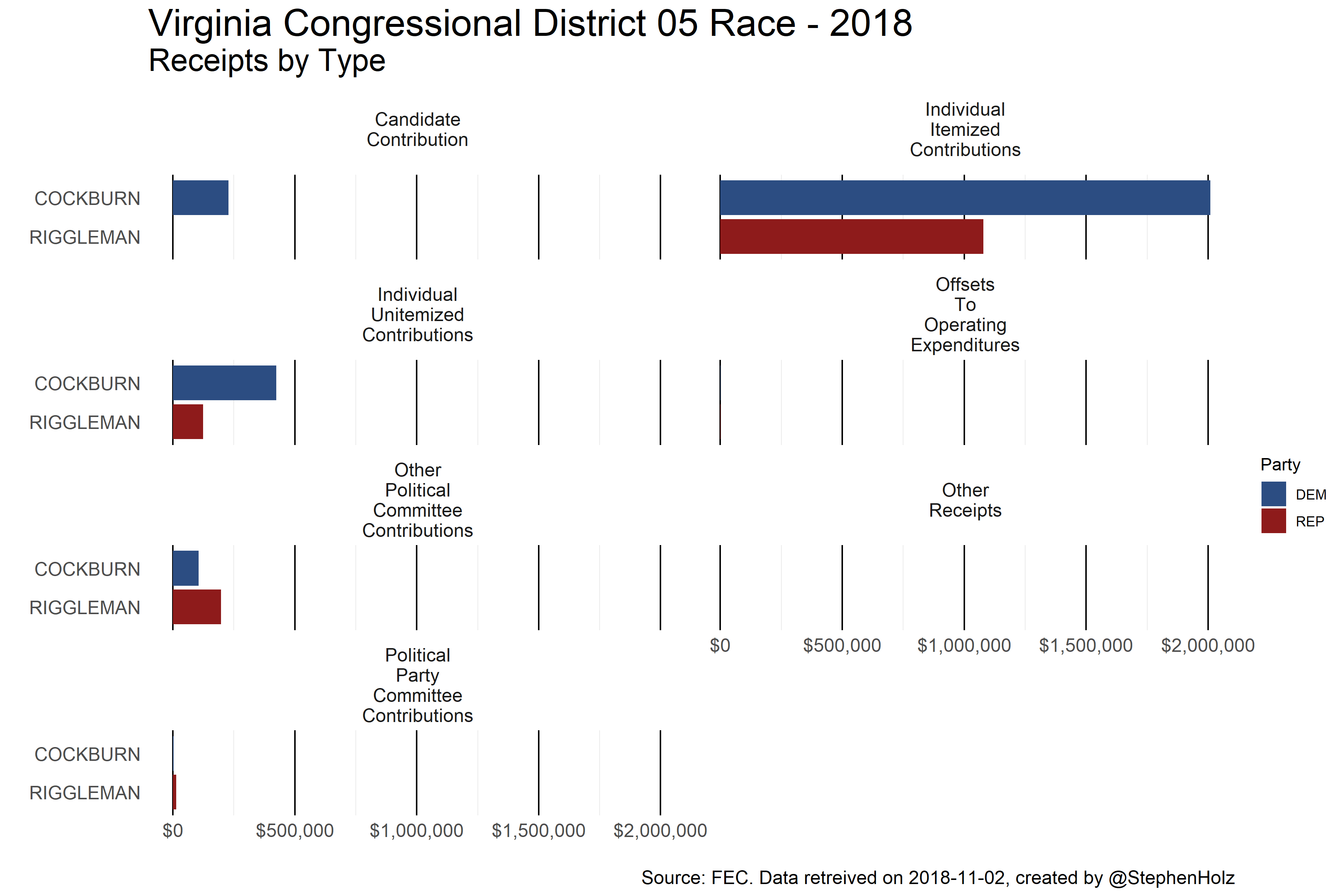 Cockburn has outraised Riggleman in both itemized and unitemized individual receipts. She contributed some cash early in her campaign to get started, and Riggleman has more coming in from PACs.
The Run Up - Fundraising
Looking at specific numbers by reporting period is helpful for comparisons because Riggleman entered later. Cockburn is outpacing Riggleman in "small donor"" unitemized individual contributions individual contributions for the October and Pre-General reports. She had a similar advantage with larger itemized individual contributions in October, but Riggleman is surging with these larger donations in the Pre-General.
The Run Up - Spending
Cockburn has spent a lot since the race started and more than Riggleman in every period. Riggleman can't close the gap overall, but he has narrowed it in terms of Pre-General spending.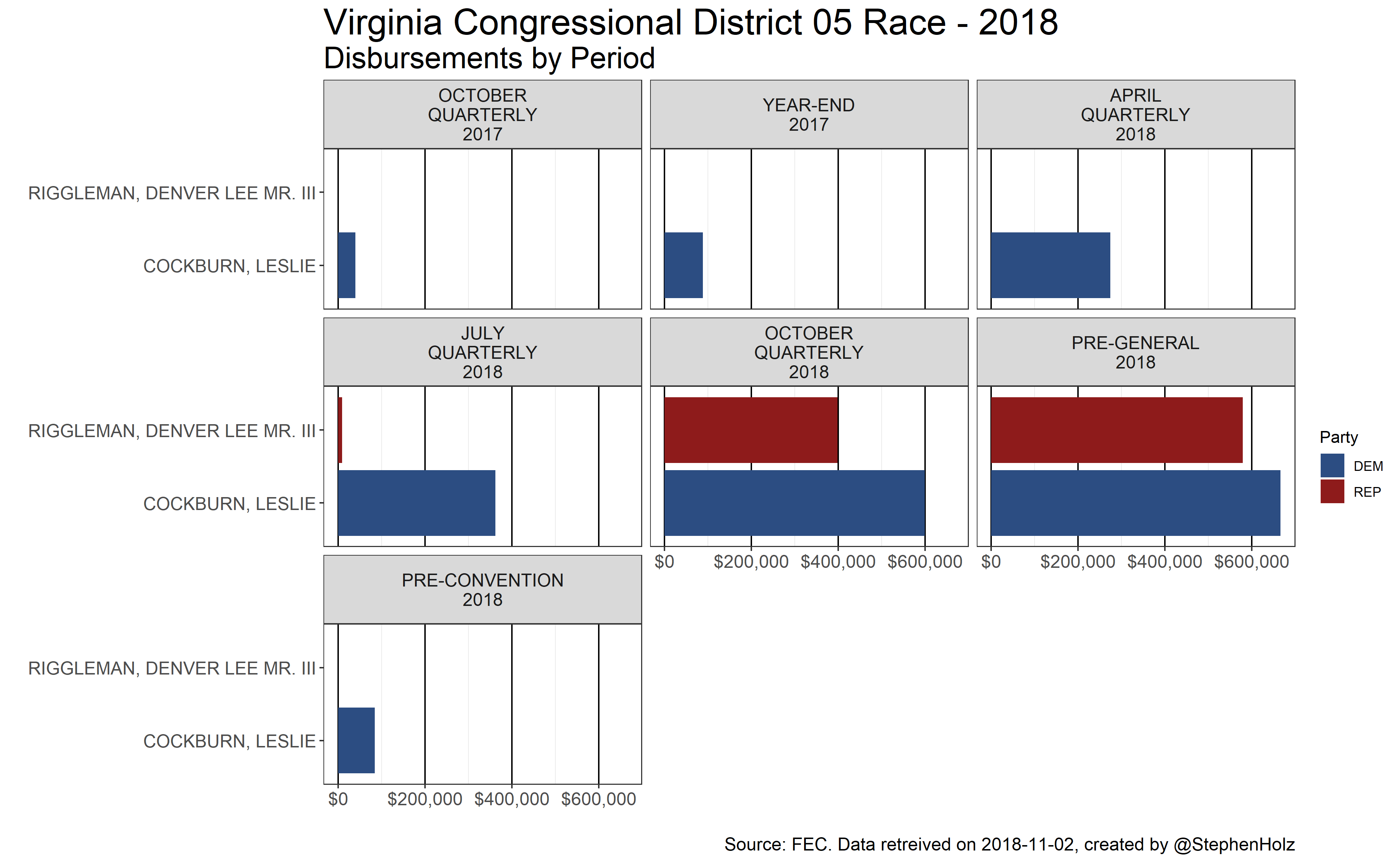 Moving Into the Weekend
This is clearly a close race. Candidates are going to be doing their best to get volunteers out to canvas and phonebank to get voters out. They're going to be trying to spend what they have left. Those efforts may be the difference in who gets to represent the district.